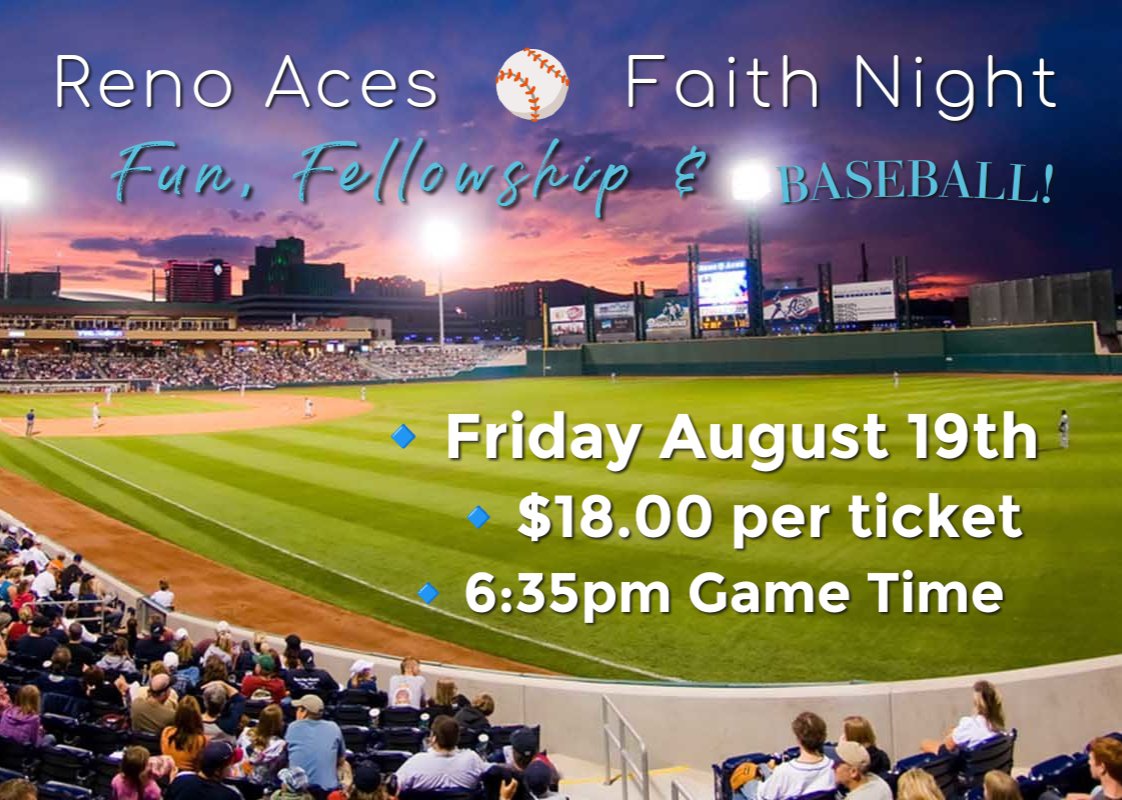 Let's have a wonderful evening of faith, fellowship & BASEBALL!
When: Friday August 19th
Time: 6:35pm
Cost: only $18.00 per person!!!!
Reno Aces vs. Salt Lake Bees for Faith Night at Greater Nevada Field. We will be offering transportation in the church van until it is full. First come, first serve. Please make use of the sign-up sheet located in the back of the sanctuary or connect with Melissa Smit in the church office to save your spot. Feeling the blessing of being able to share in this event once again as a church family!