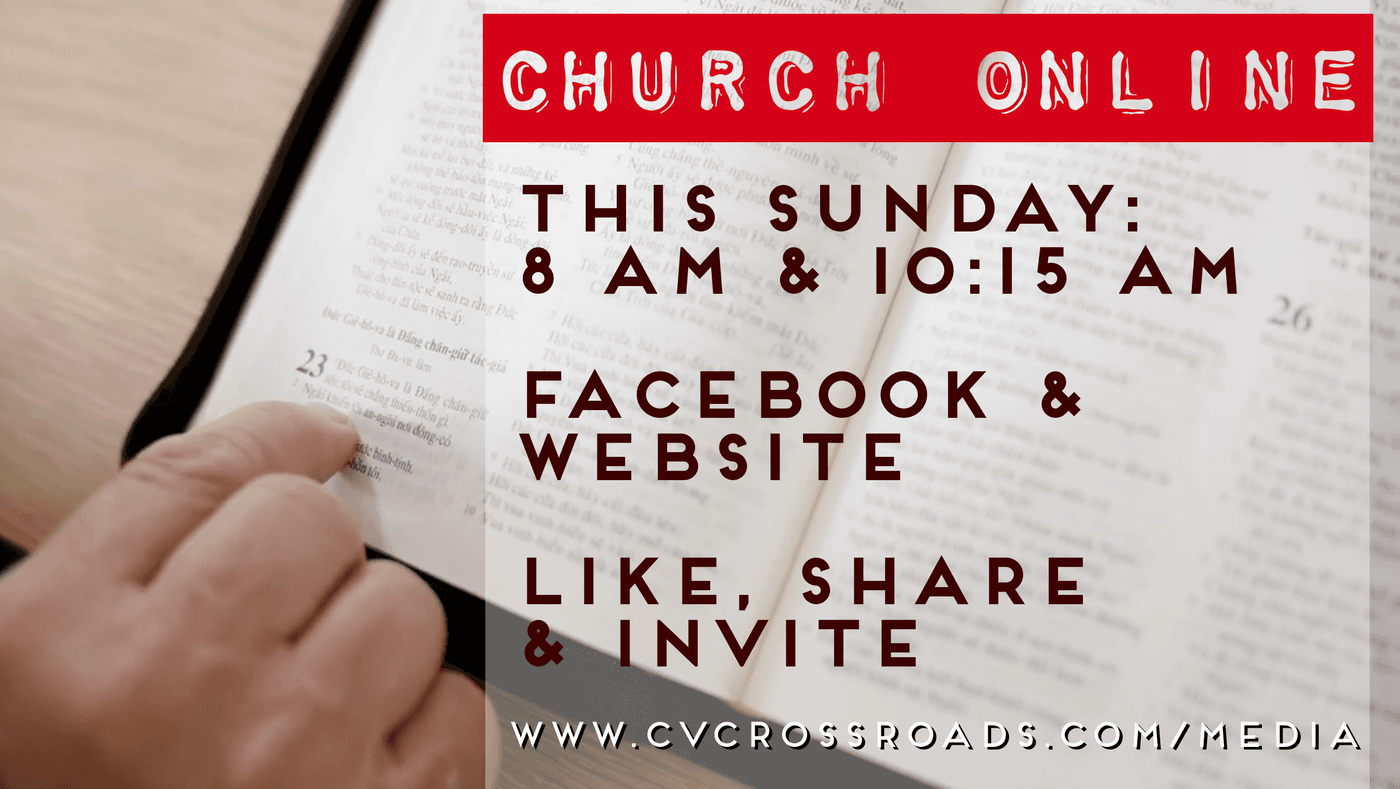 With the CDC protocols and recent order of Governor Sisolak, we have determined that we cannot meet together in person on campus at this time. We value people and community, but how do we maintain our connection in Christ with each other during this difficult time?
Here's our plan:
Experience Sunday Worship Service Wherever You Are
We encourage you to join us LIVE for worship at 8:00 a.m. on Sundays, or 10:15 a.m. on Sundays, through our Facebook page. Join us as a family to experience the power of worship, and receive an encouraging word from our pastors. If you can't join us live, you can always watch a replay.
We will also be posting the sermon on our website here.
Never Stop Being Discipled by Jesus
Discipling Our Youth is Still a High Priority
At Crossroads, we have always encouraged parents to disciple their children and youth; we have been honored to partner with you so that the next generation can receive the life transforming hope of salvation in Christ.
During this crisis, we will continue to do this by:
Sunday School for 4th-6th grade will be hosted on Zoom by Melissa Smit every Sunday at 9:15 am
Sunday School for Youth 7th-12th grade will be hosted on Zoom by Steve Smit every Sunday at 9:15 am
Youth Group for 7th-12th grade will be hosted on Zoom every Sunday at 5:30 pm
To get the Zoom access code, to contact the Smits, or get help with Zoom please complete the form below.
Helping Parents Disciple Their Children is Still a Priority
We know that it can be challenging to provide Christ-centered learning to your pre-k through 3rd grade children, but we have found a fantastic resource in Life.Church. They have complete, age-appropriate Bible unit studies for early childhood (i.e. age 3-6) or elementary (generally age 7-11). The curriculum includes video instruction, craft ideas, and discussion guides to help you. We encourage you to use the videos, "stripped down" group guidance, and small group discussion guides to help lead your younger children in knowing Jesus.
To get help with guiding your children through this extraordinary time, to contact Patty about children's ministry, or to get help with the Life.Church materials, please complete the form below .
What do I do for Bible study for my kids?
Guess what? Sunday school doesn't have to be at 9 a.m. on Sunday with your little ones. Anytime throughout the week you can be intentional about teaching them about Jesus and the love of GOd.
While you can pick the curriculum that is right for you and your child, might we suggest:
For early childhood, FearBusters : In this eight-week series, kids will join a team of FearBusters who use truth from God's Word to help them know what to do when they're scared. Each week, kids will learn how to "bust" a specific fear and help their monster friends bust their fears, too!
For elementary, You Scared? Fear is a part of life. Everyone is afraid sometimes. That's a good thing when it keeps you from, say, touching a hot stove. But it's not so good when it keeps you from doing good things God has called you to do, makes you start to worry, or makes you think there's a monster under your bed. This four-part series addresses common fears kids have and how God helps us overcome them.
Adult Groups are Ongoing! 
We understand the value of ongoing relationship! Which is why our small groups and Recovery in Christ groups will continue to meet by Zoom or some other video conferencing technology. Contact your group leader for more info!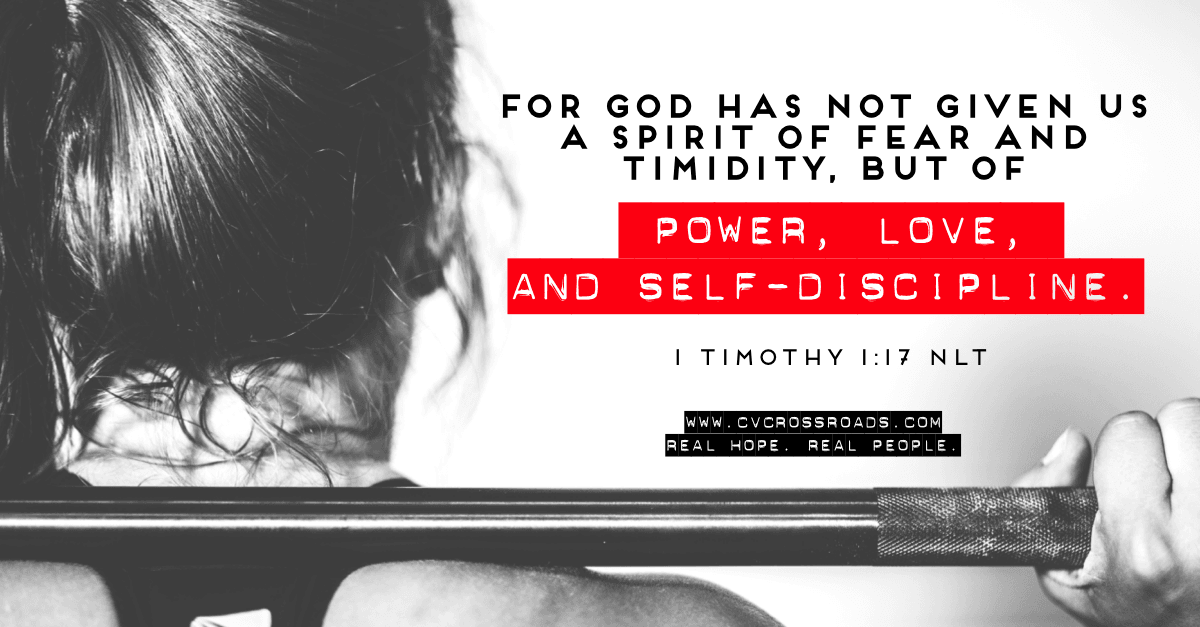 Pray Continually!
We want to pray for one another as much as possible all throughout the week. When we gather in different ways during these changing times (ZOOM, Facebook, conference calls etc.), we encourage you to stop and pray together.
We are working to schedule a Zoom conference call for a group prayer night. More information to follow.
At any time if you want to share a prayer need please click here. These prayers will be stay confidential with our pastors and staff unless you give us permission to share your request with our church family.
Be Sure to Keep Feeding HIS Sheep
In this time of social distancing, it's very easy to become isolated, anxious, or overwhelmed. We want to help you avoid this, and so we plan to:
Every Tuesday, via Facebook, we will post a video of the Good News happening in our body despite this crisis!
Every Thursday, via Facebook, we will post an encouraging devotional
In the midst of this crisis, we challenge you to take some steps to ensure you are listening to Jesus and helping to care for His sheep:
Be sure to be in regular Bible study and prayer on your own. If you aren't fed, how can you help feed others?
Take quiet/alone time if you need it! If your kids are home, it's okay. They'll survive if you self-care for 15 minutes.
Reach out to a friend or pastor if you need help or encouragement. Remember to text, message, call, or video chat.
Be intentional about connecting with others. Schedule video game nights, video coffee dates, or entertainment watch parties.
Write and mail handwritten notes to family and friends to encourage them during this time.
In particular, call and stay in touch with the elderly and those who are not proficient with technology and who may become isolated during this season.
Share your resources wherever it is safe and as the Spirit leads
Have a group of people you check on, and they check on you. Share your needs in prayer, but also physically. Swap supplies or run errands for each other.
Want More Info?